Regular price
Sale price
$12.00 USD
Unit price
per
Sale
Sold out
Our third helping of Church Kitchen Ladies birthday cards features Marylou Herald, of Whitesburg Baptist Church in Huntsville, Alabama. Marylou is the president of the Global Association of Christian Hospitality Professionals. With over 300,000 church kitchens in America, there are 100 million potluck meals served every year. Celebrate all your special events with our Church Kitchen Ladies line up of products.
Card A front: We remember the good ole days...when snap, crackle and pop were sounds we heard from our cereal bowl.... | Inside: Not from our bodies! Hope you make some joyous noise on your special day. Happy Birthday... | With KJV Scripture: Make a joyful noise unto the Lord. Psalm 100:1
Card B front: If things get better with age.... | Inside: We must be close to extraordinary. Bless your precious heart. Happy Birthday.... | With KJV Scripture: This is the Lord's doing: it is marvelous in our eyes. Psalm 118:23
Card C front: We don't want to make anyone jealous, but we can still fit into the earrings we wore in high school. | Inside: As good as you look who could be jealous?  Wishing you a very happy birthday | With KJV Scripture: Then was our mouth filled with laughter… Psalm 126:2
Card D front: The recipe for growing old gracefully takes one teaspoon of tenacity, a sprinkle of get up and go and a cup of craziness. | Inside: Growing old sure isn't for wimps. Happy Birthday... | With KJV Scripture: Preserve me, O God. Psalm 16:1
Share
View full details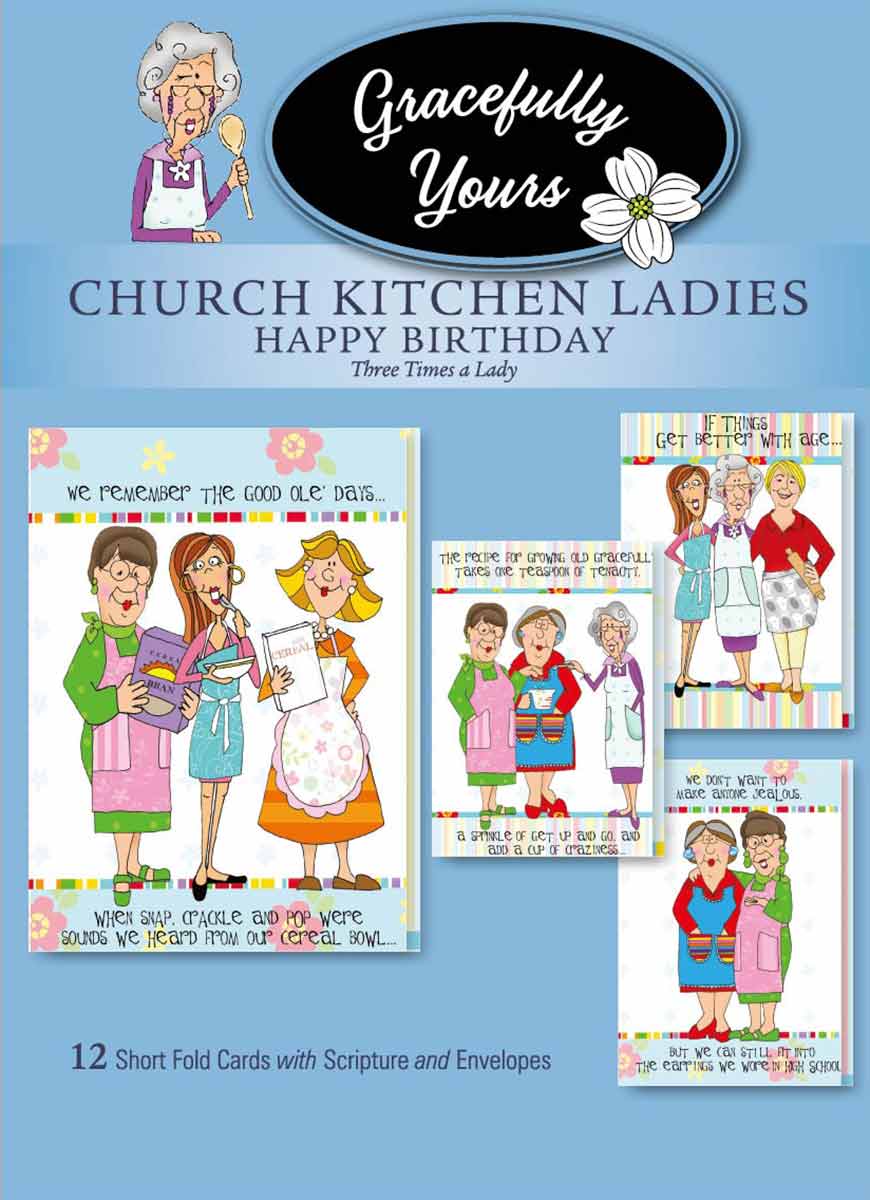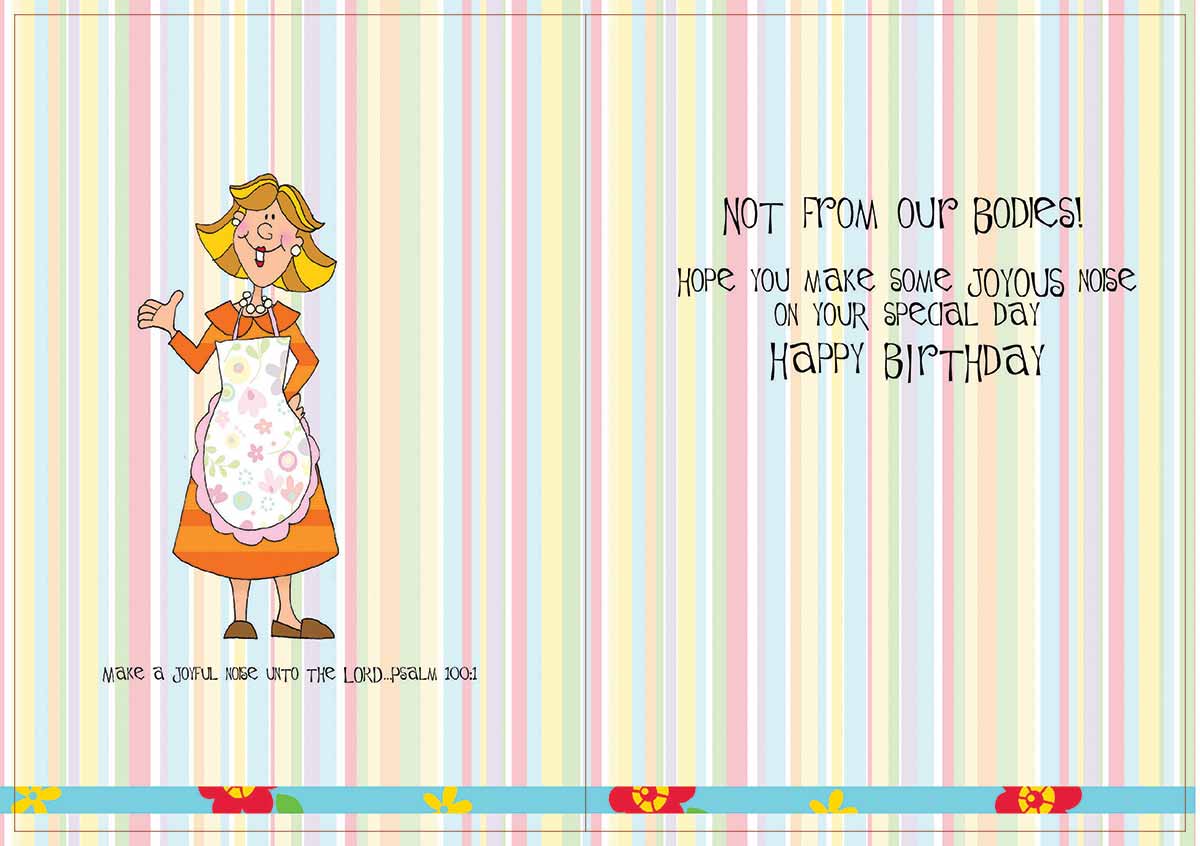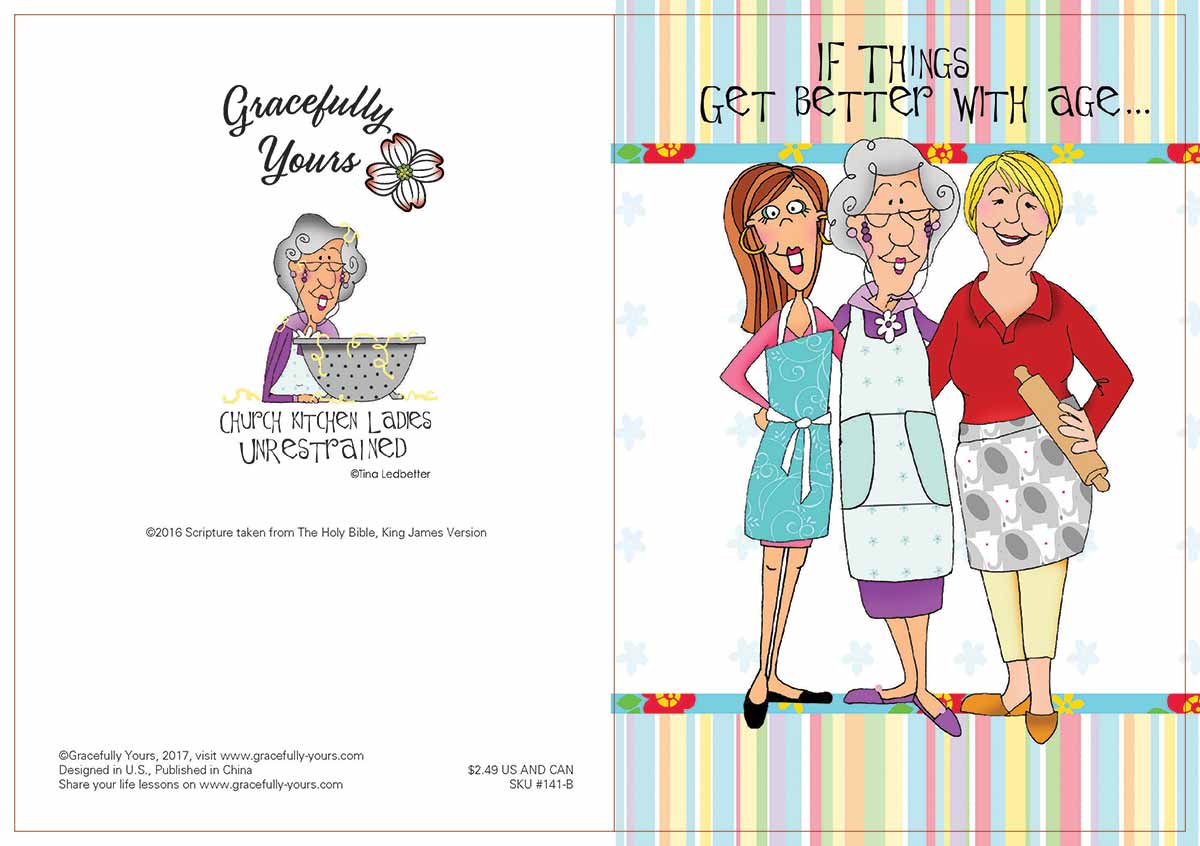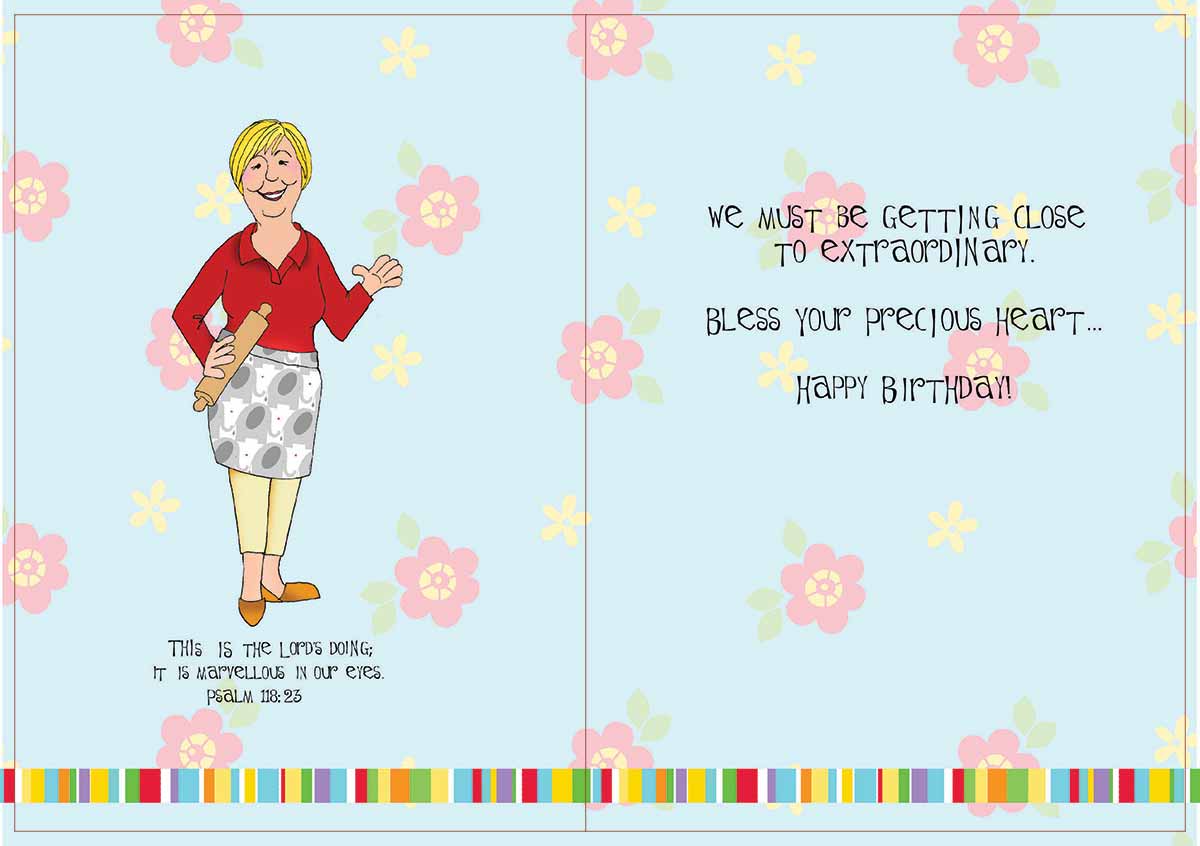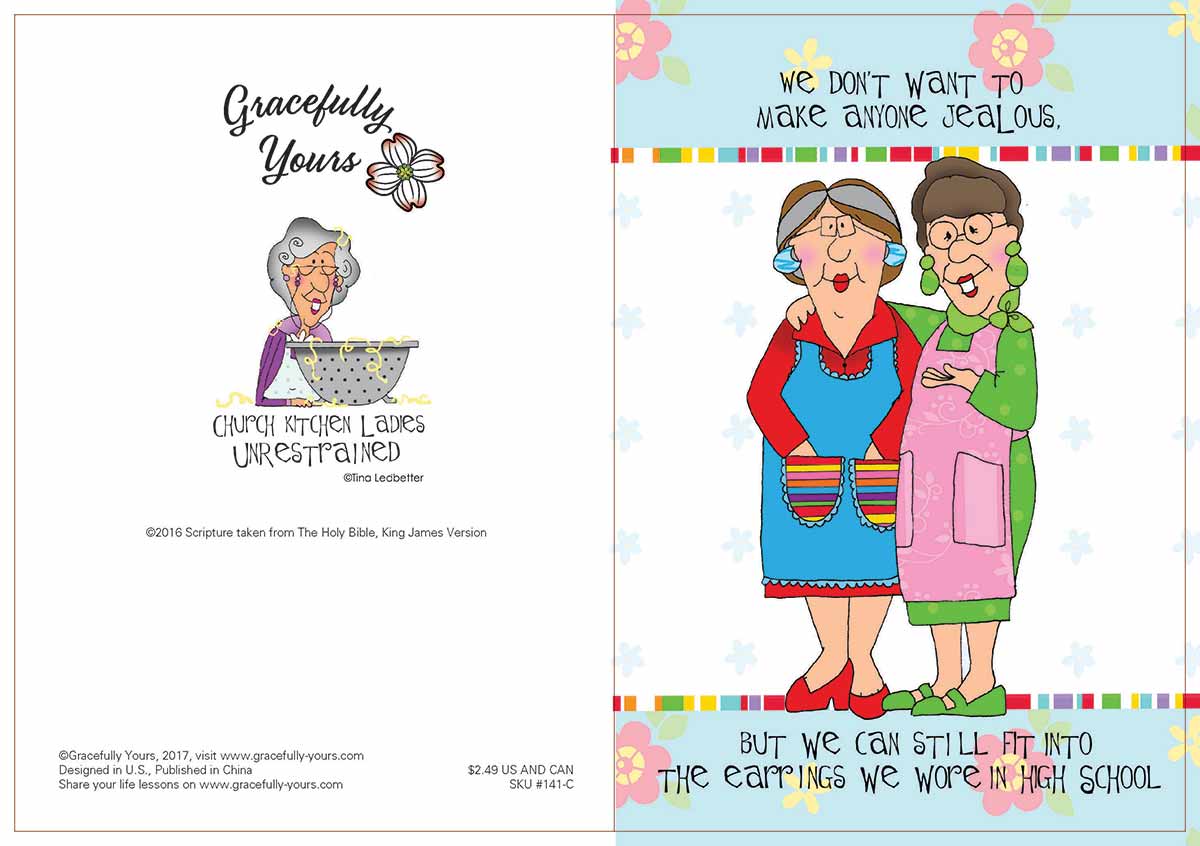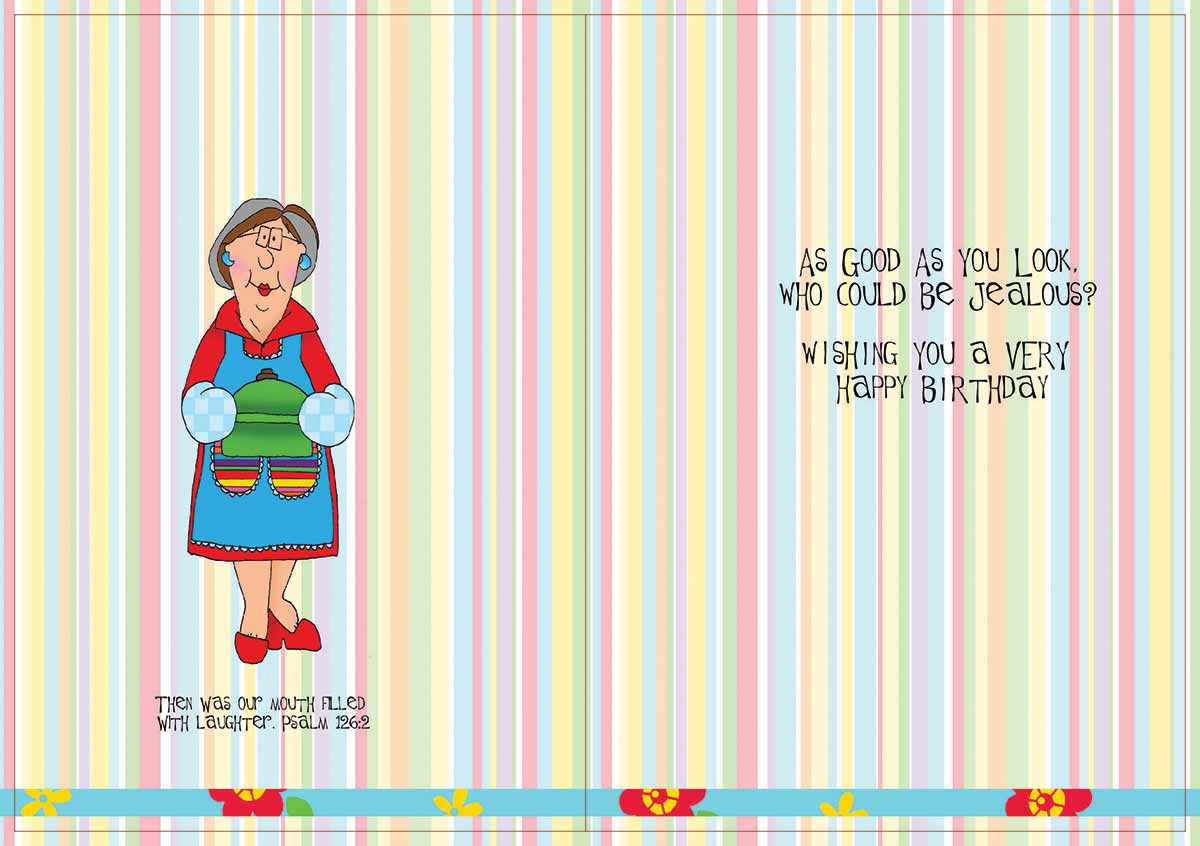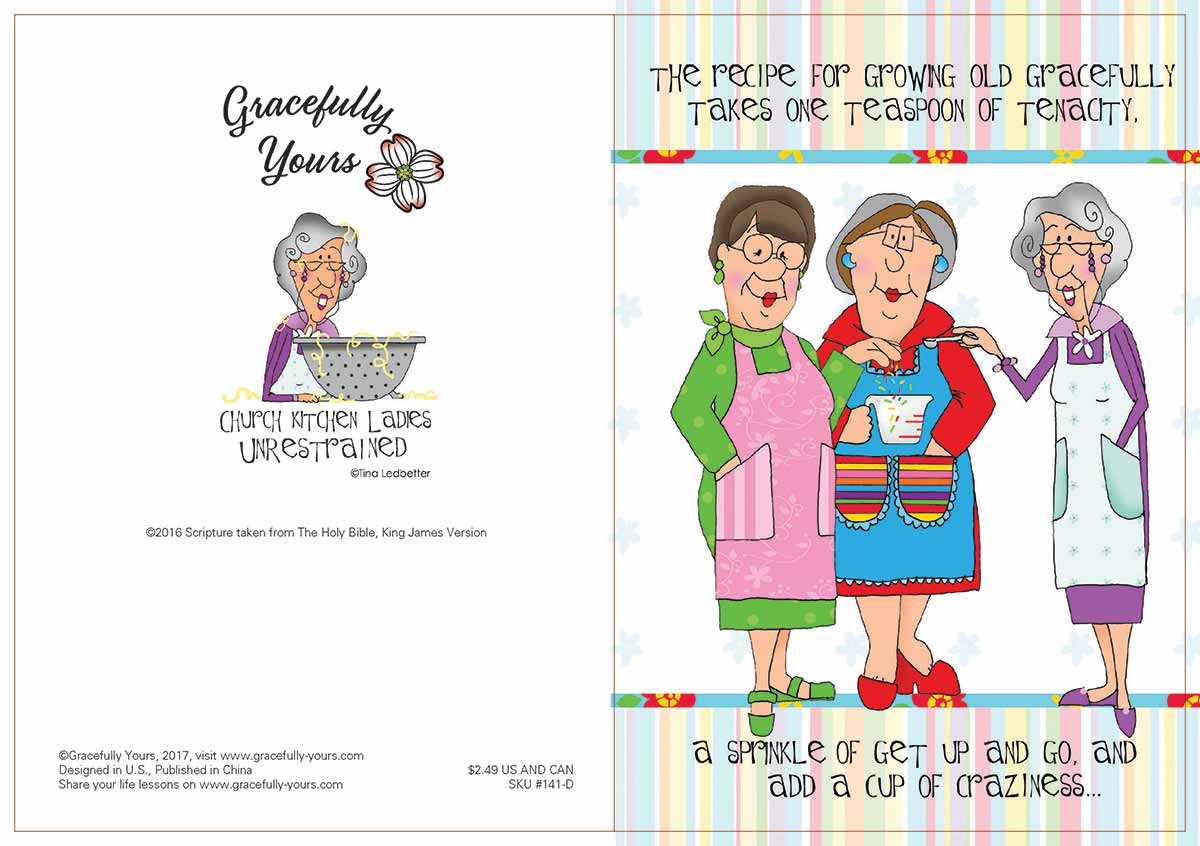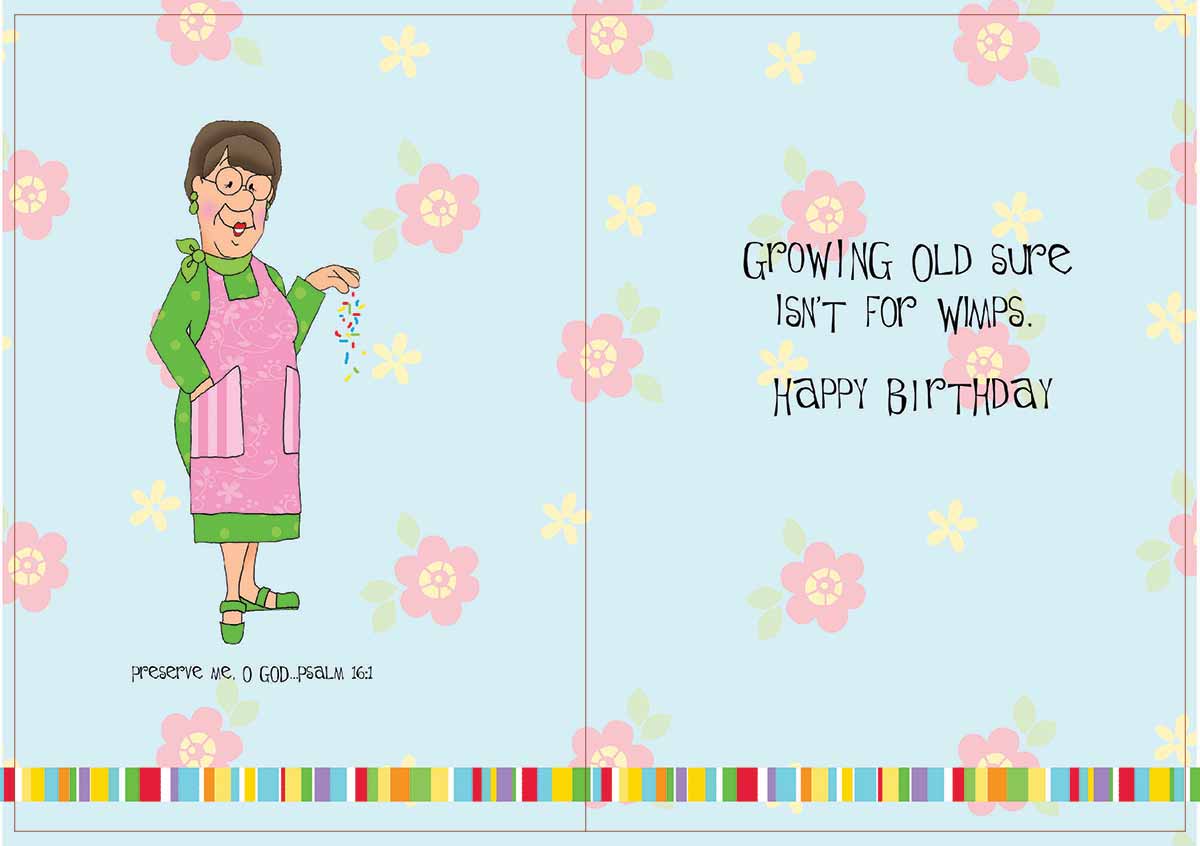 CHECKOUT WITH CONFIDENCE 

We know that the world wide web can be a scary place. We pride ourselves in the loyalty and trust of our customers. You can rest assured that we have taken all the security precautions possible to make your shopping is a safe and fun experience. 

STEPS TO SHOPPING

Click on the image of the card.
Adjust the QTY.
Click add to cart. 
Continue these steps until you have completed your order. 

or Just add to cart from the Collection Page.