Regular price
Sale price
$12.00 USD
Unit price
per
Sale
Sold out
Serve a Second Helping with these all-occasion cards featuring birthday, encouragement, and others. Each card is 6 5/8" x 4 3/4", full-color interiors, with 12 cards per box, and 4 unique designs. 
Card A front: We are grateful... | Page two: "Oh give thanks unto the Lord for he is good." Psalm 118:1 | Page three: ....to the core. Many thanks.
Card B front: Life can be messy | Page two: "Rejoice evermore." 1 Thessalonians 5:16 | Page three: Hang in there.
Card C front: At our age, we've seen it all, heard it all, cooked it all, and smelled it all. | Page two: "Every good gift and every perfect gift is from above." James 1:17 | Page three: Now if only we could remember it all. Happy Birthday
Card D front: We're all precious in his sight. | Page two: "Our mouth filled with laughter." Psalm 126:2 | Page three: God may be laughing, but we are still precious! Thinking of you.
Share
View full details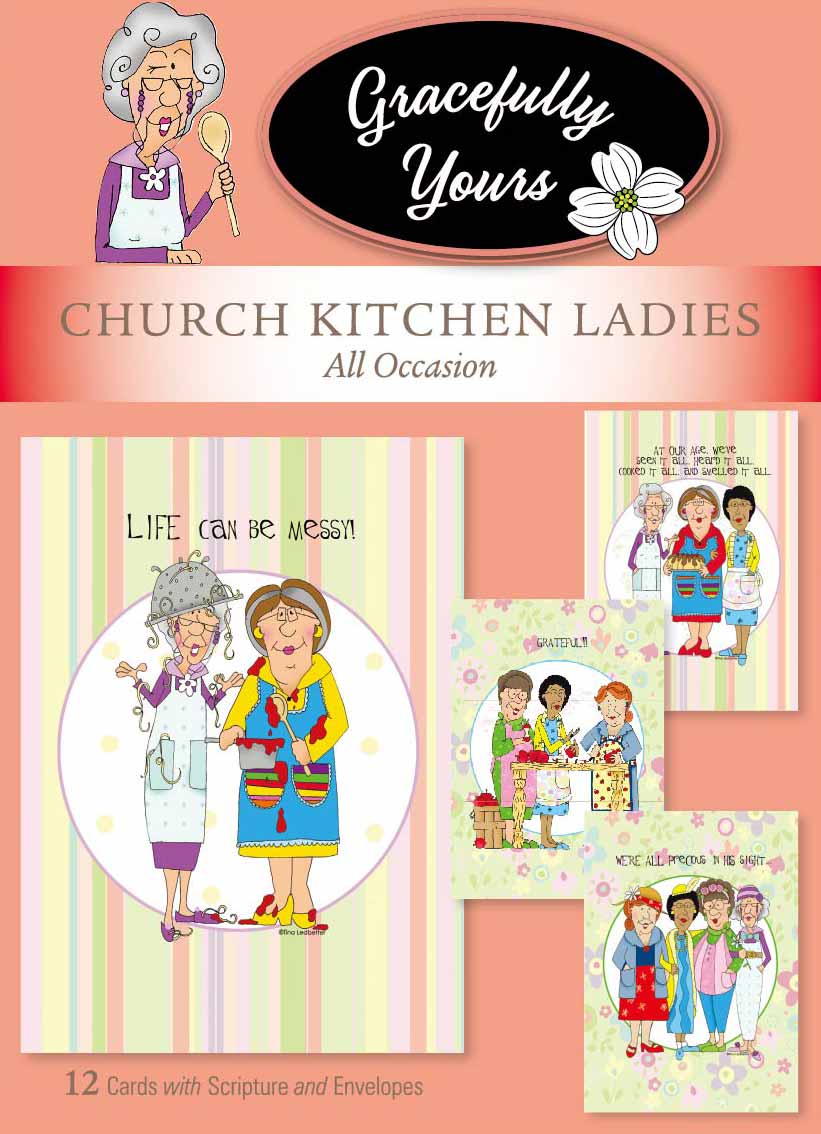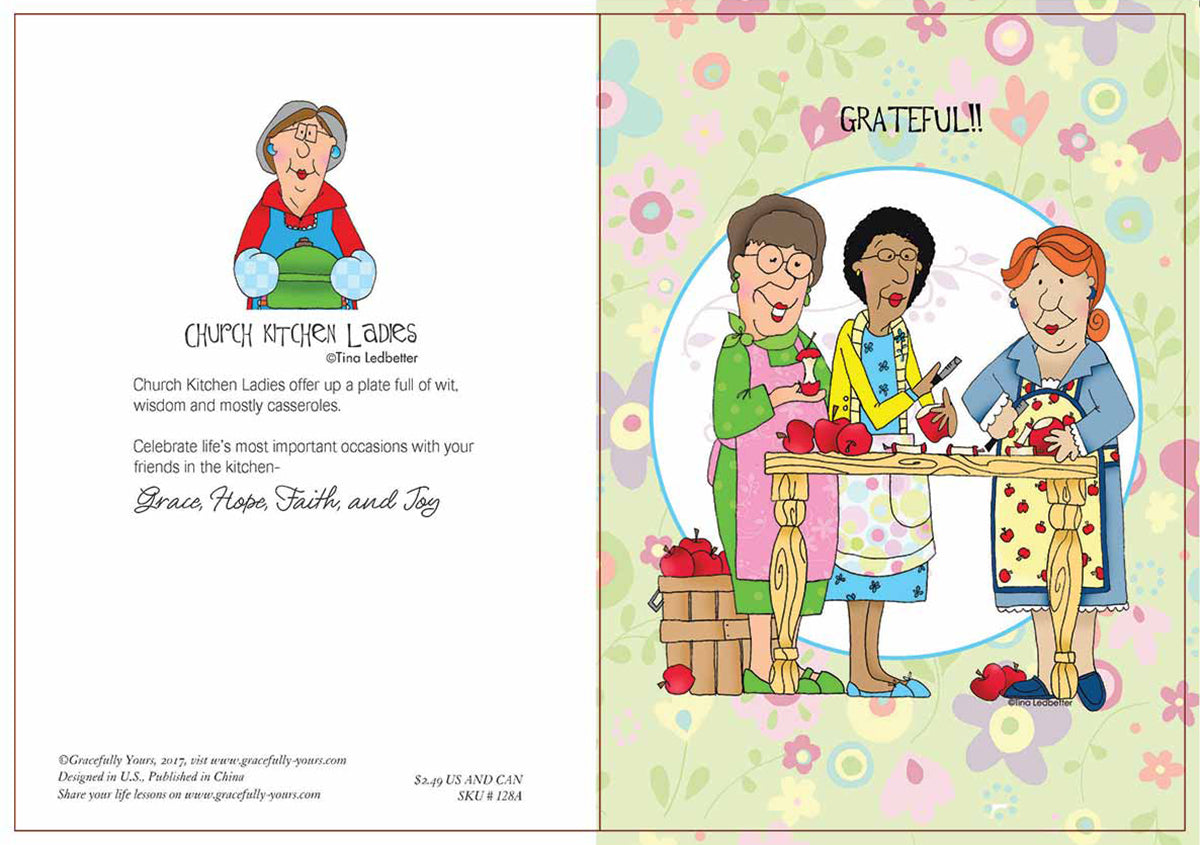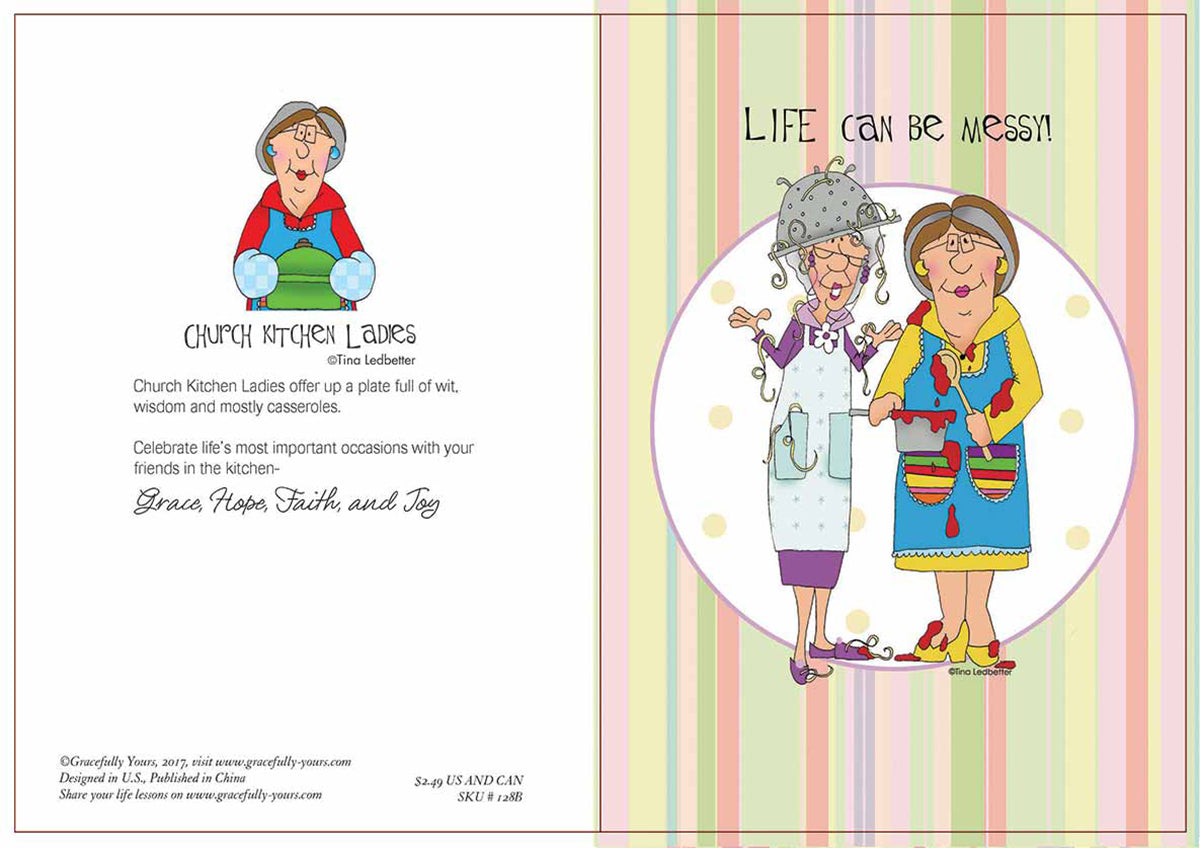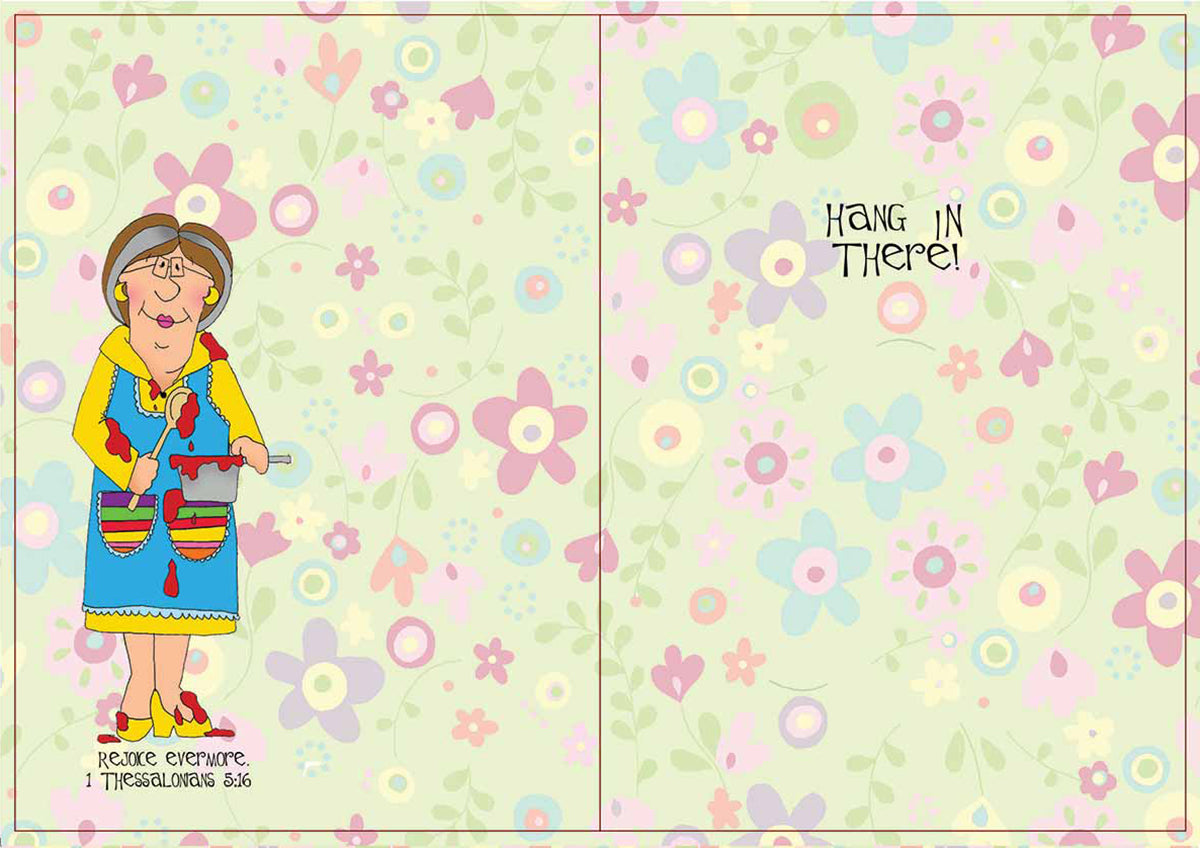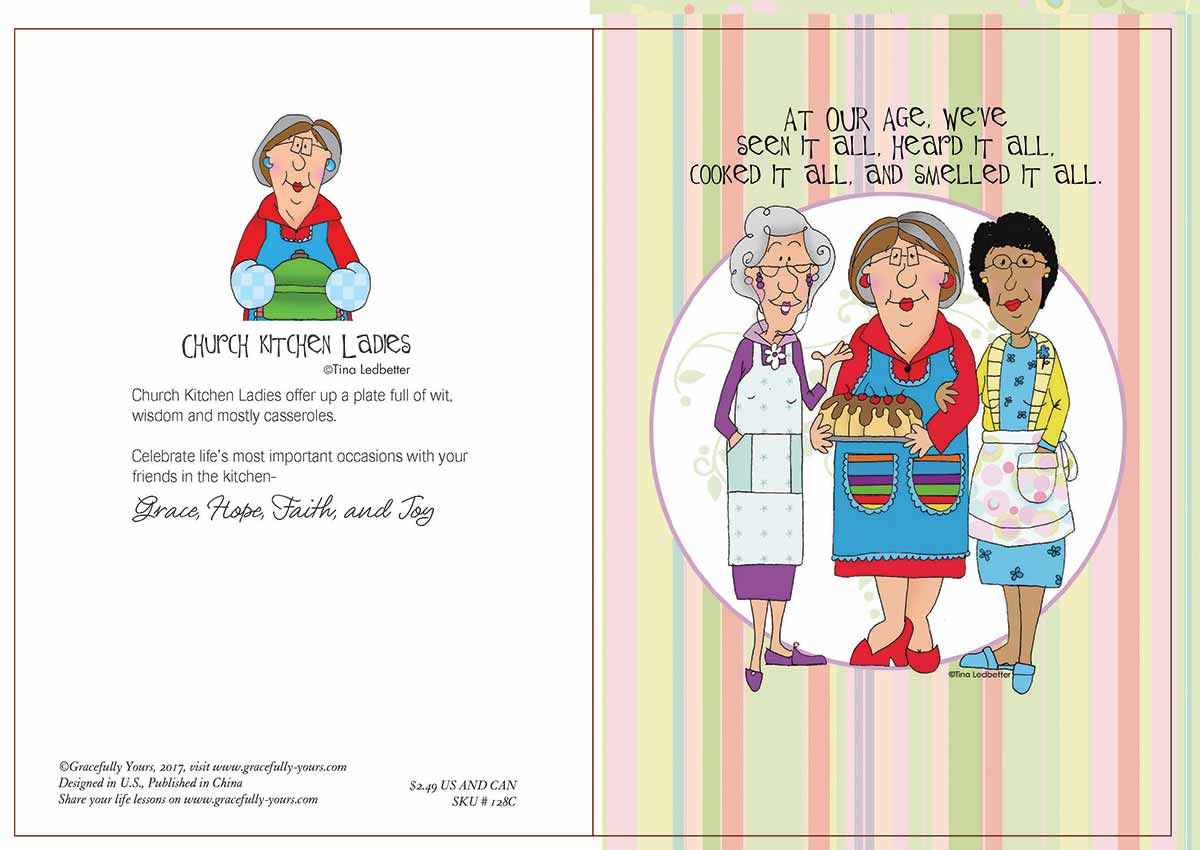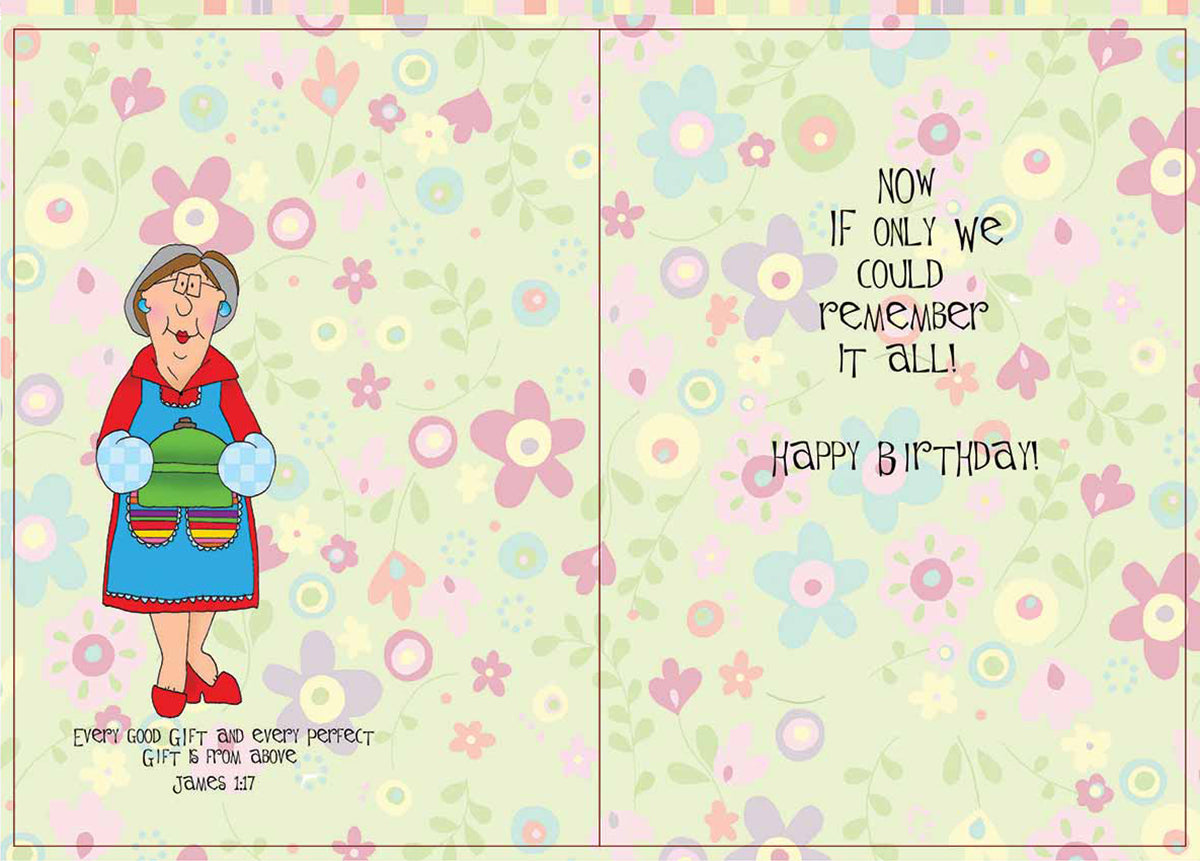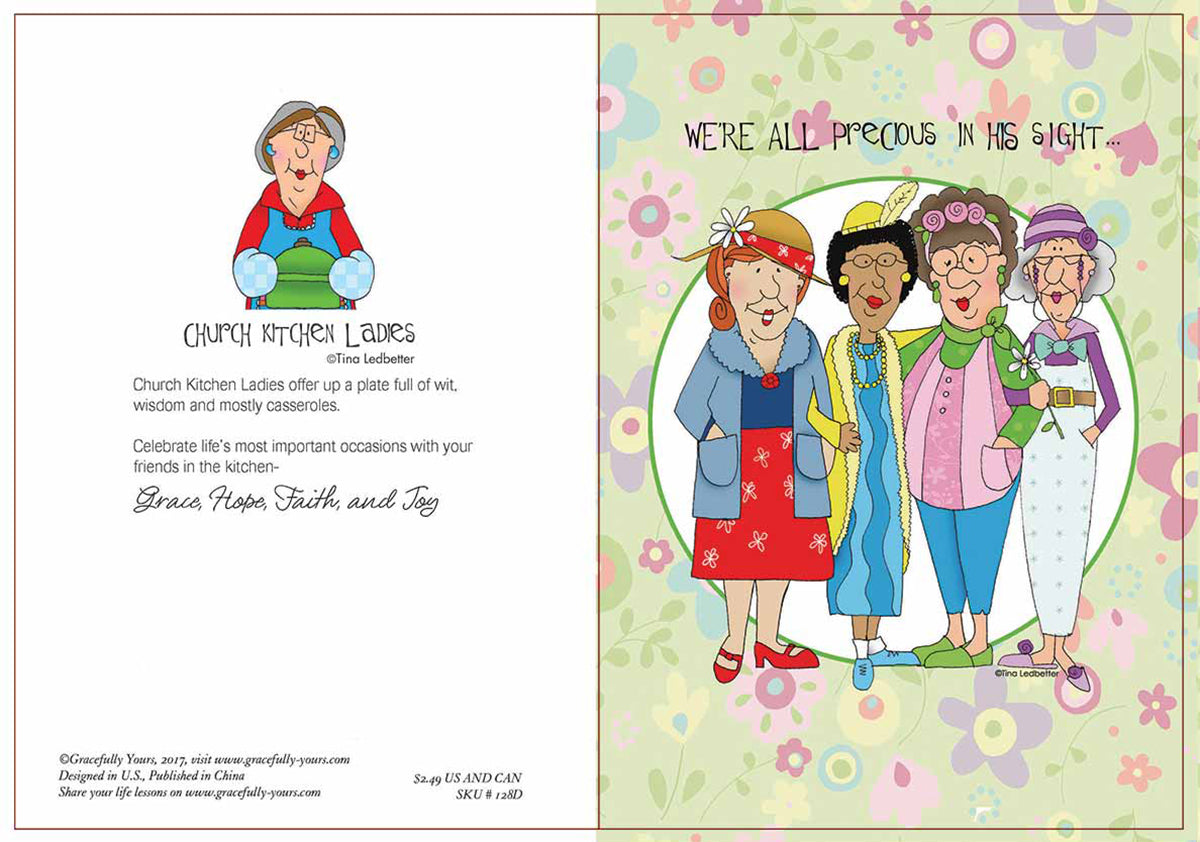 CHECKOUT WITH CONFIDENCE 

We know that the world wide web can be a scary place. We pride ourselves in the loyalty and trust of our customers. You can rest assured that we have taken all the security precautions possible to make your shopping is a safe and fun experience. 

STEPS TO SHOPPING

Click on the image of the card.
Adjust the QTY.
Click add to cart. 
Continue these steps until you have completed your order. 

or Just add to cart from the Collection Page.