Regular price
Sale price
$14.00 USD
Unit price
per
Sale
Sold out
Sympathy The Sun Will Rise Again
Sympathy Cards #158
from Florida's top artist Paul Brent
This incredible assortment of art and verse are designed to comfort those that are grieving from the loss of a loved one. Features the extraordinary artwork of one of Florida's favorite artists, Paul Brent.
Card A: With Sympathy | Interior: May you meet each new day with comfort that comes from memories of treasured time together. | With Scripture: The blessing of the Lord be upon you. Psalm 129:8 
Card B: To comfort you...look to your memories for comfort, to your friends for understanding and to your faith for hope and peace. | Interior: May beautiful memories light your way...always. In Sympathy for your loss. | With Scripture: The Lord is my light and my salvation. Psalm 27:1
Card C: In Deepest Sympathy | Interior: Where a beautiful soul has been.... Beautiful memories remain. With Sympathy | With Scripture: To every thing there is a season...a time to weep and a time to mourn. Ecclesiastes 3:4
Card D: We are blessed with the enduring beauty of a life well lived. | Interior: Those we love never really leave us...their memory lives on forever in our hearts. With Deepest Sympathy | With Scripture: These things I have spoken to you...."that my joy may remain in you." John 15:11
Share
View full details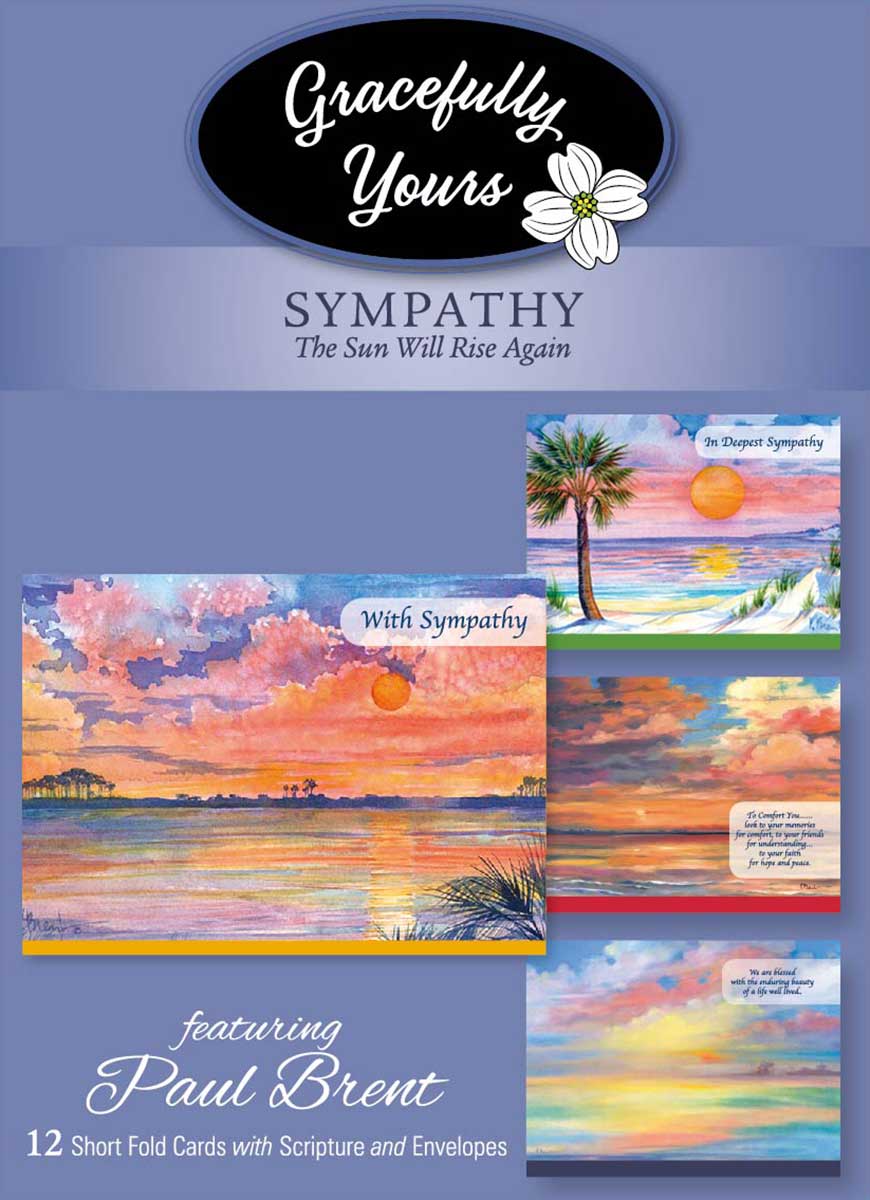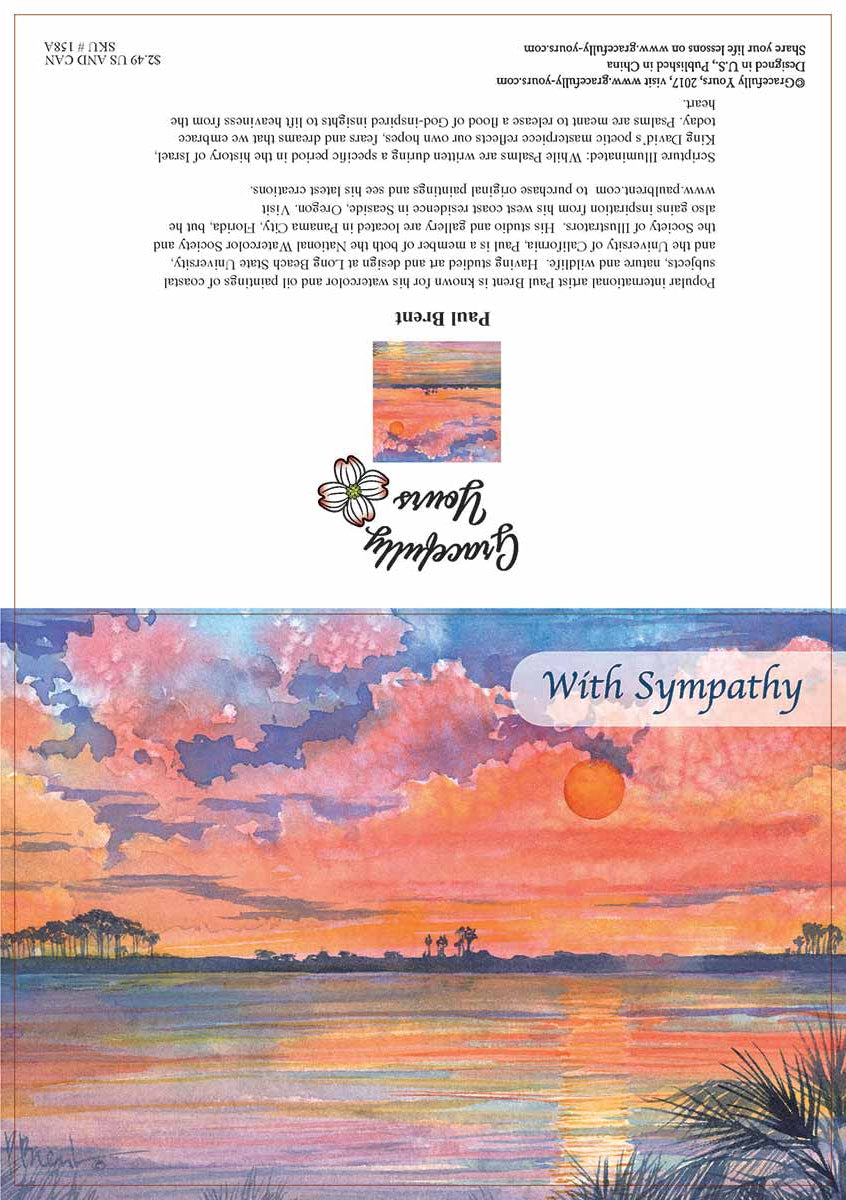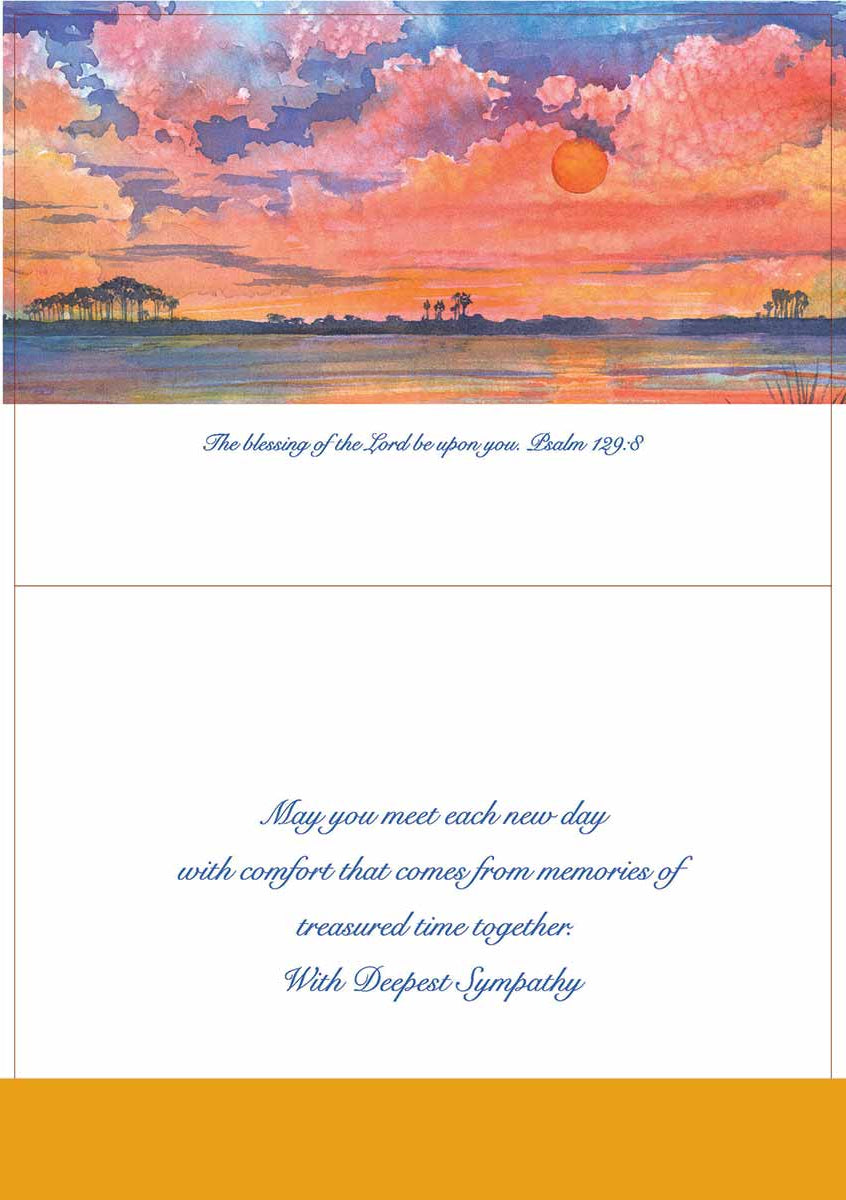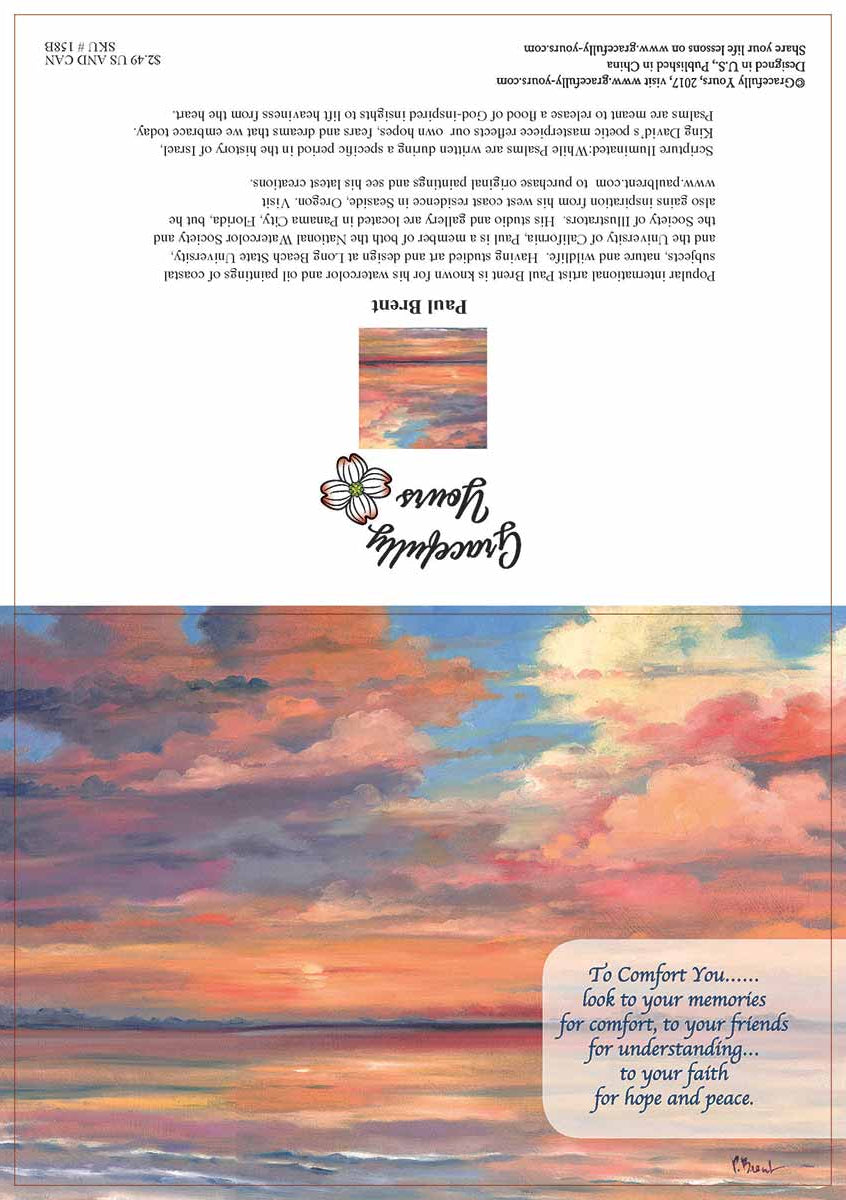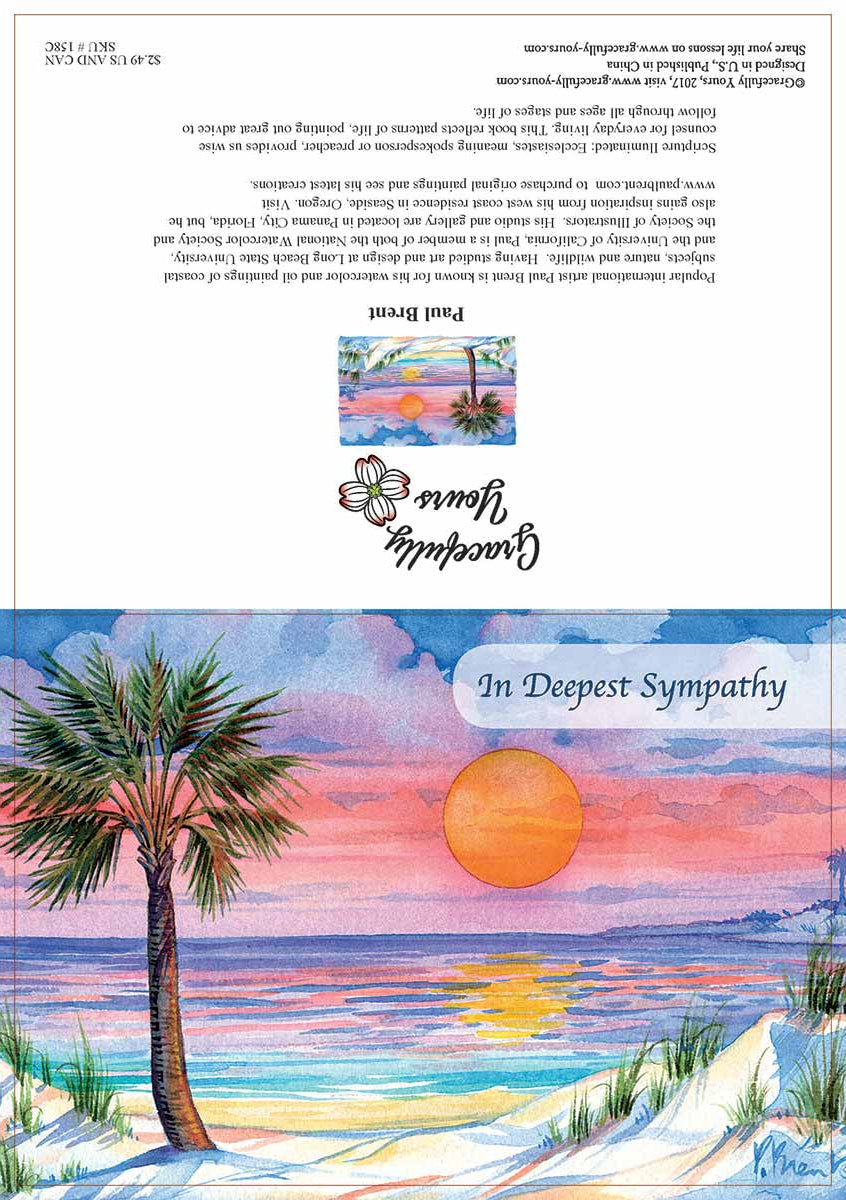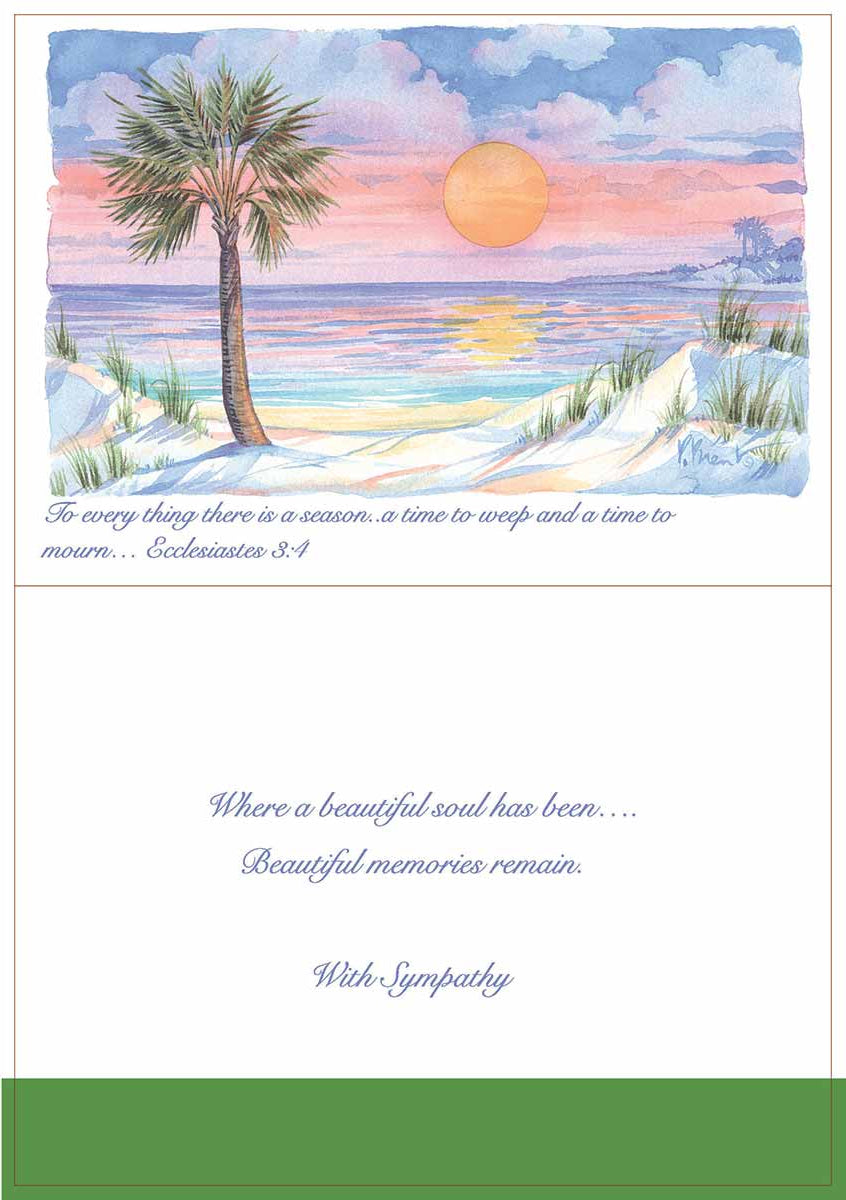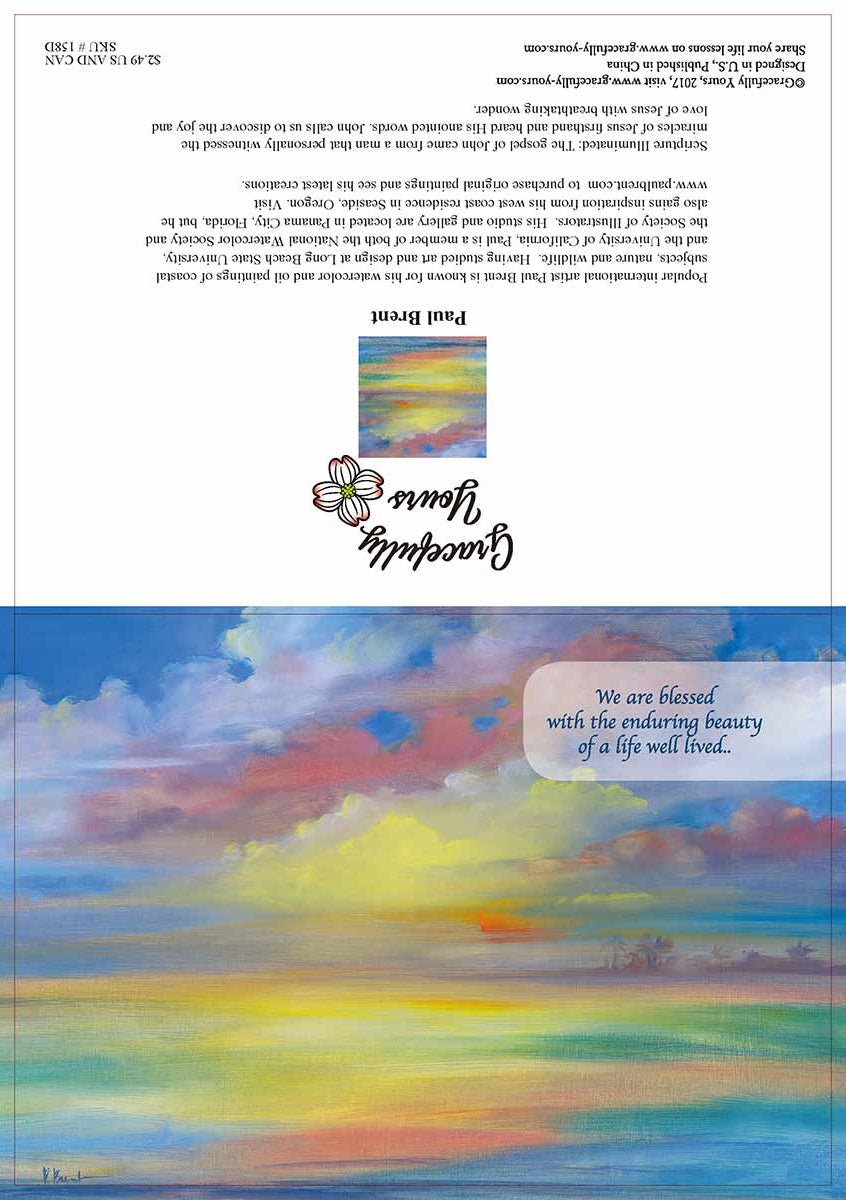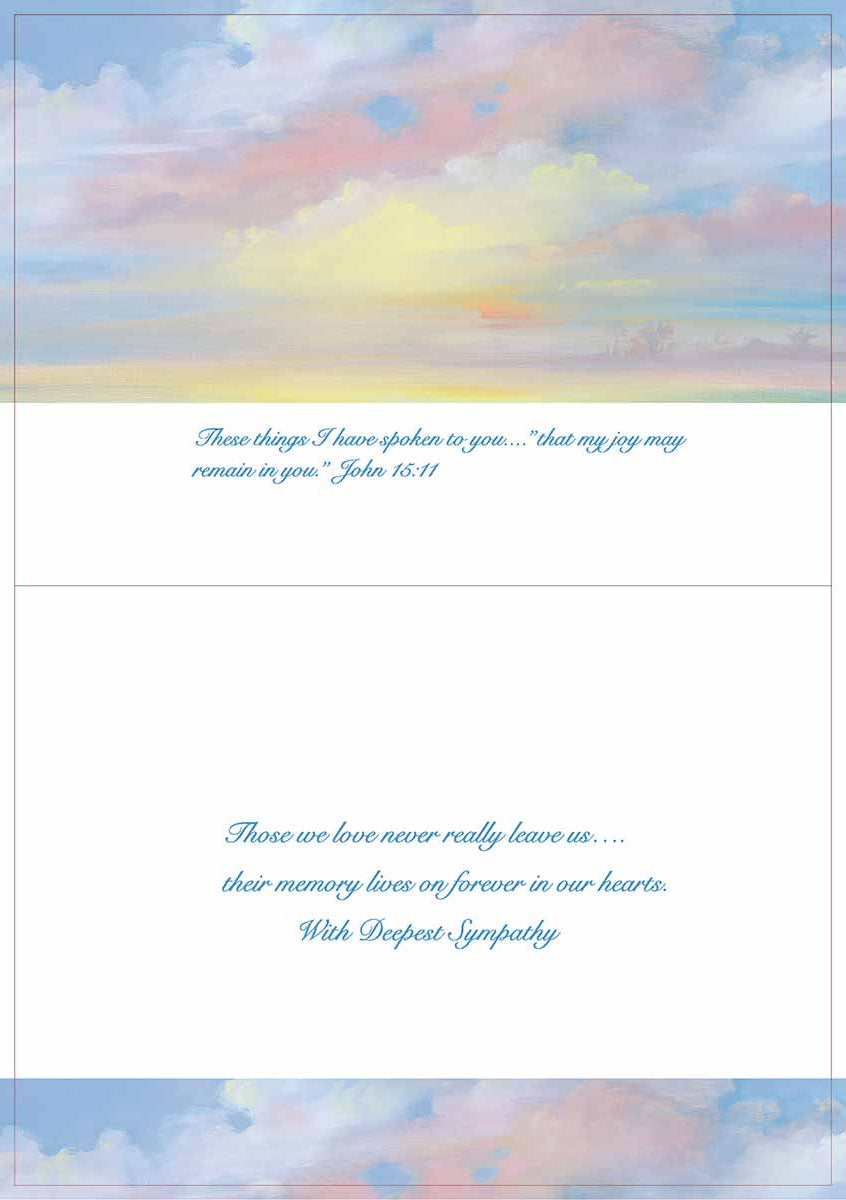 CHECKOUT WITH CONFIDENCE 

We know that the world wide web can be a scary place. We pride ourselves in the loyalty and trust of our customers. You can rest assured that we have taken all the security precautions possible to make your shopping is a safe and fun experience. 

STEPS TO SHOPPING

Click on the image of the card.
Adjust the QTY.
Click add to cart. 
Continue these steps until you have completed your order. 

or Just add to cart from the Collection Page.