Regular price
Sale price
$12.00 USD
Unit price
per
Sale
Sold out
Send thoughts of love and sympathy with these Marvelous Remembrance cards to friends and family. Features four designs, packed 3 each for a total of 12 cards. Each card is 6 5/8" x 4 3/4" printed with four color interior using the beautiful art of Melissa Gannon. 
Card A -  I am the flowers that bloom,
                       I am in a quiet room,
                   I am in the birds that sing,
                       I am in each lovely thing….
Inside:   And I will live in your heart and memory forever.

                           With deepest sympathy

Card B-
              Their strength and generosity of spirit….
Inside- enriched us all.

                     With loving sympathy


 Card C-         Many share
                                        your feelings
                                            of loss….
Inside:    And honor the depth
                       of your sadness.  

                           With loving sympathy

Card D           It's the spirit
                       of a loving person
                        that touches us……

Inside:             staying with us
                              forever more.

                          With deepest sympathy
Share
View full details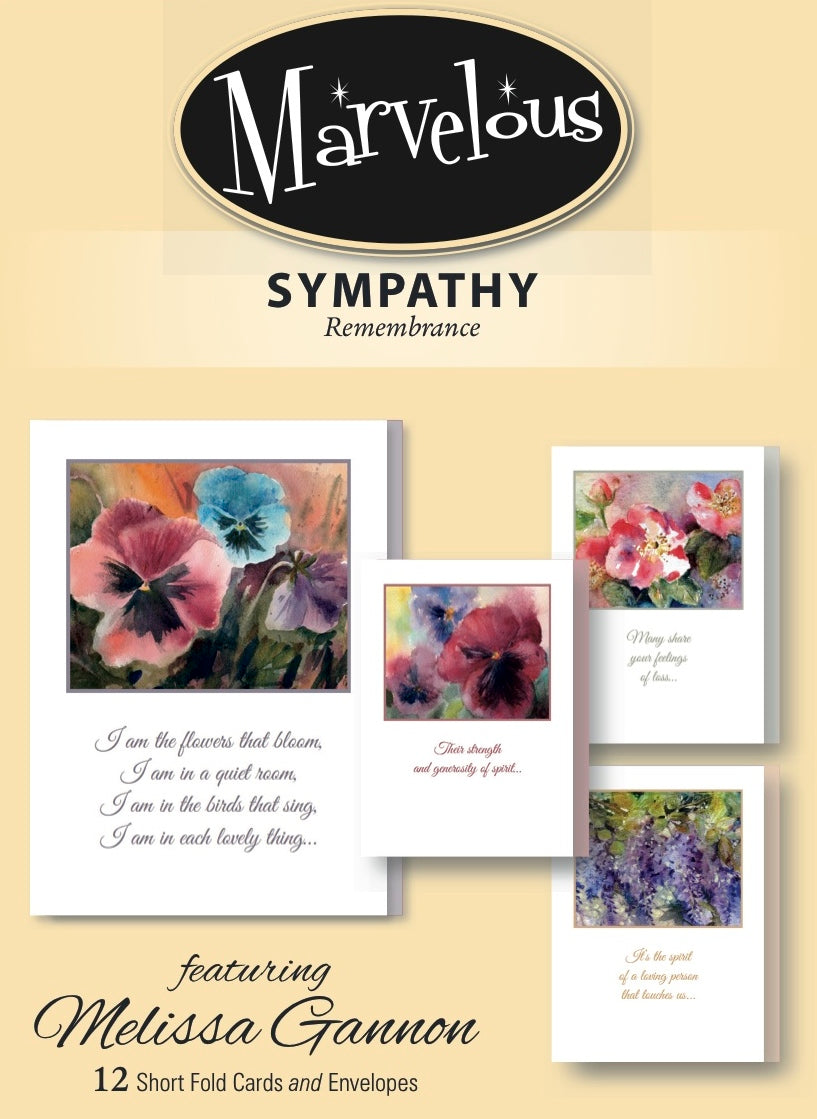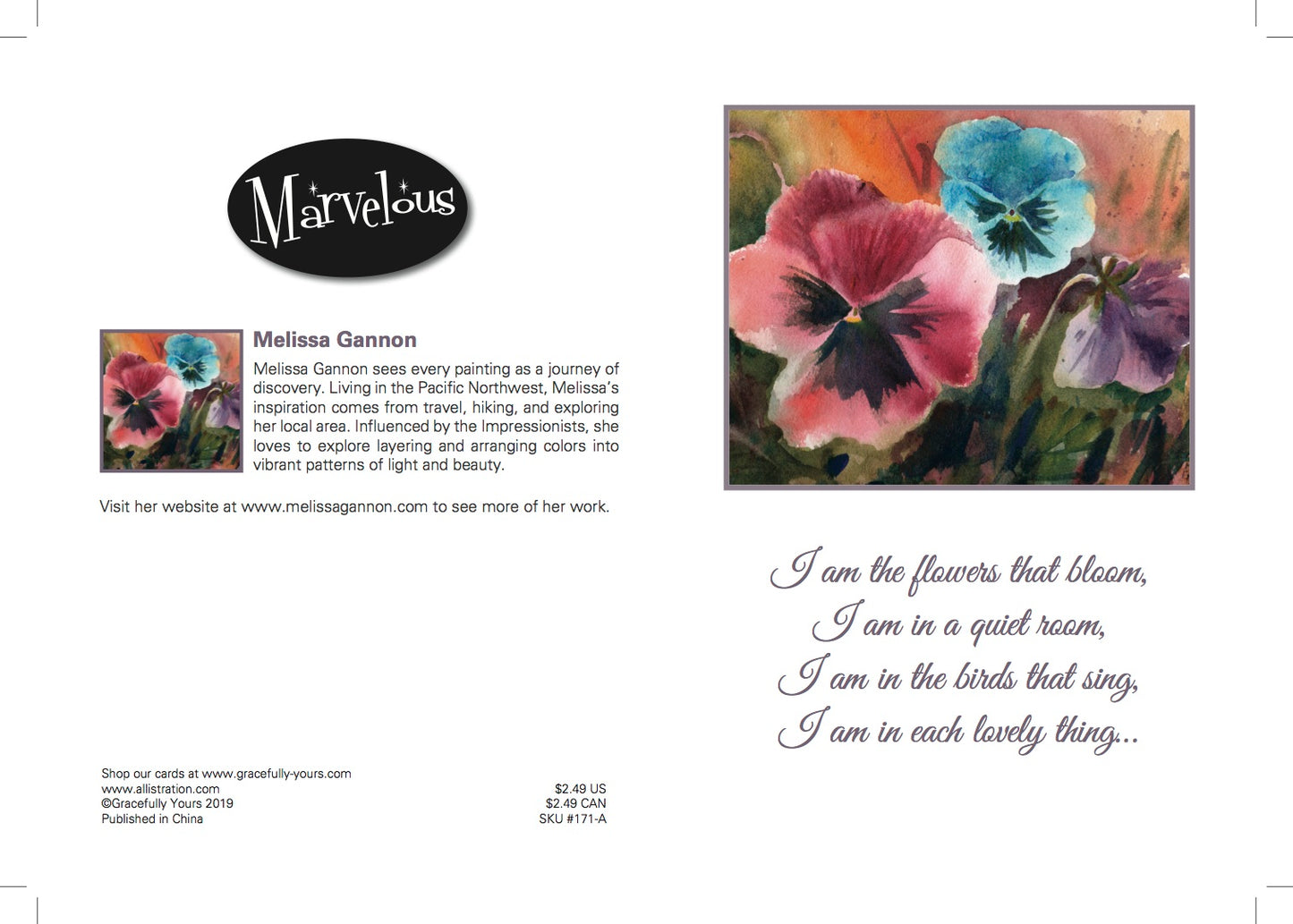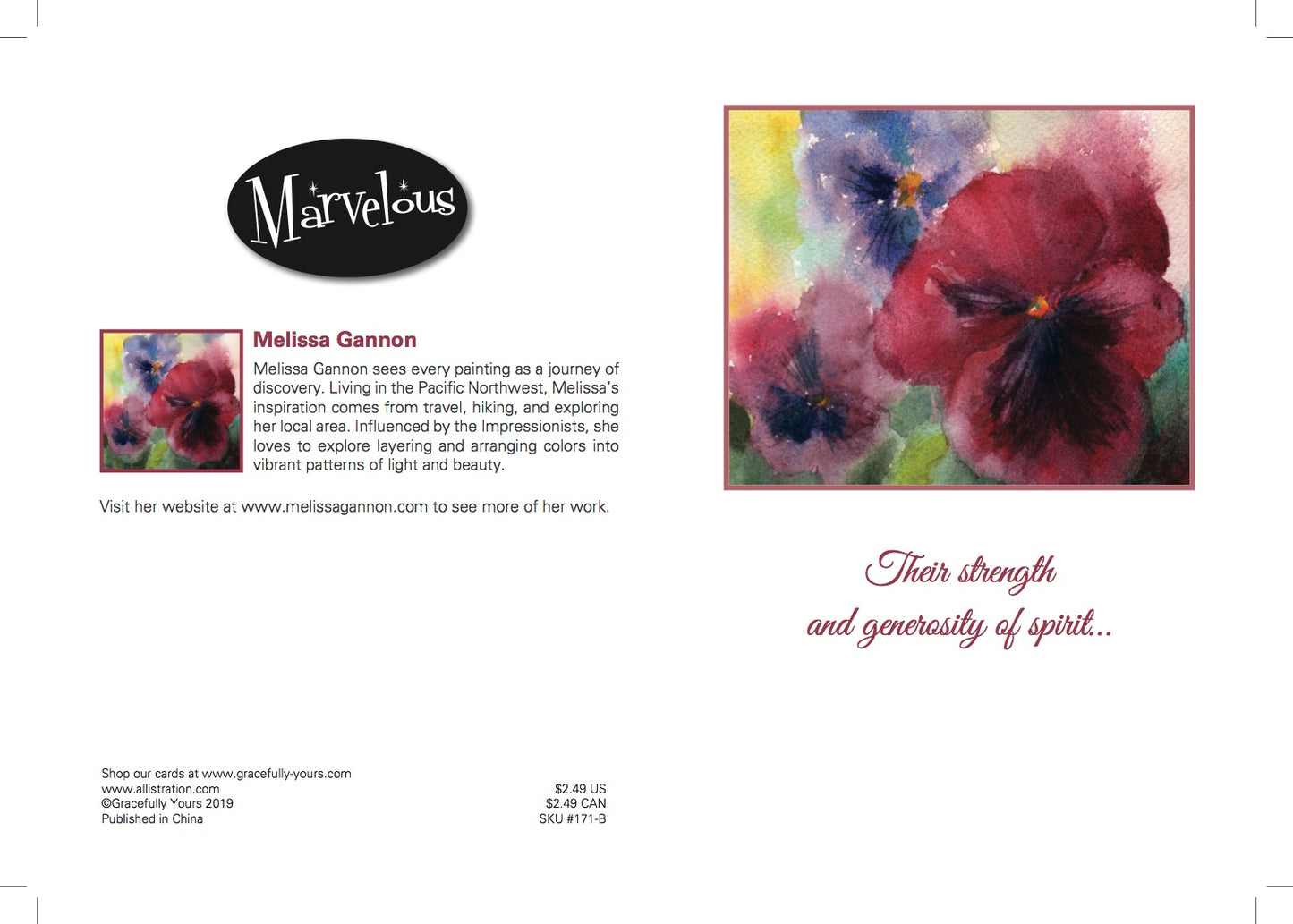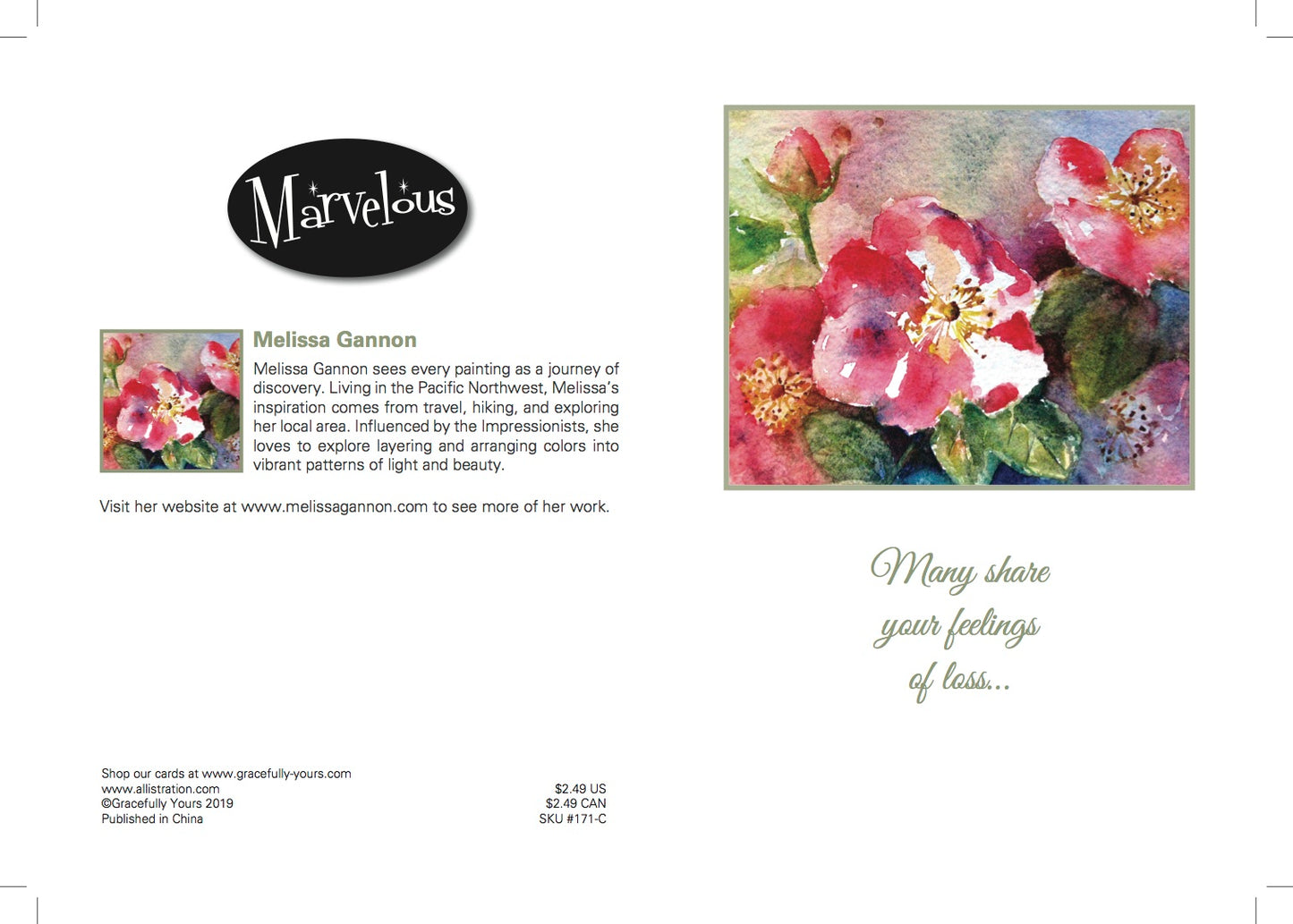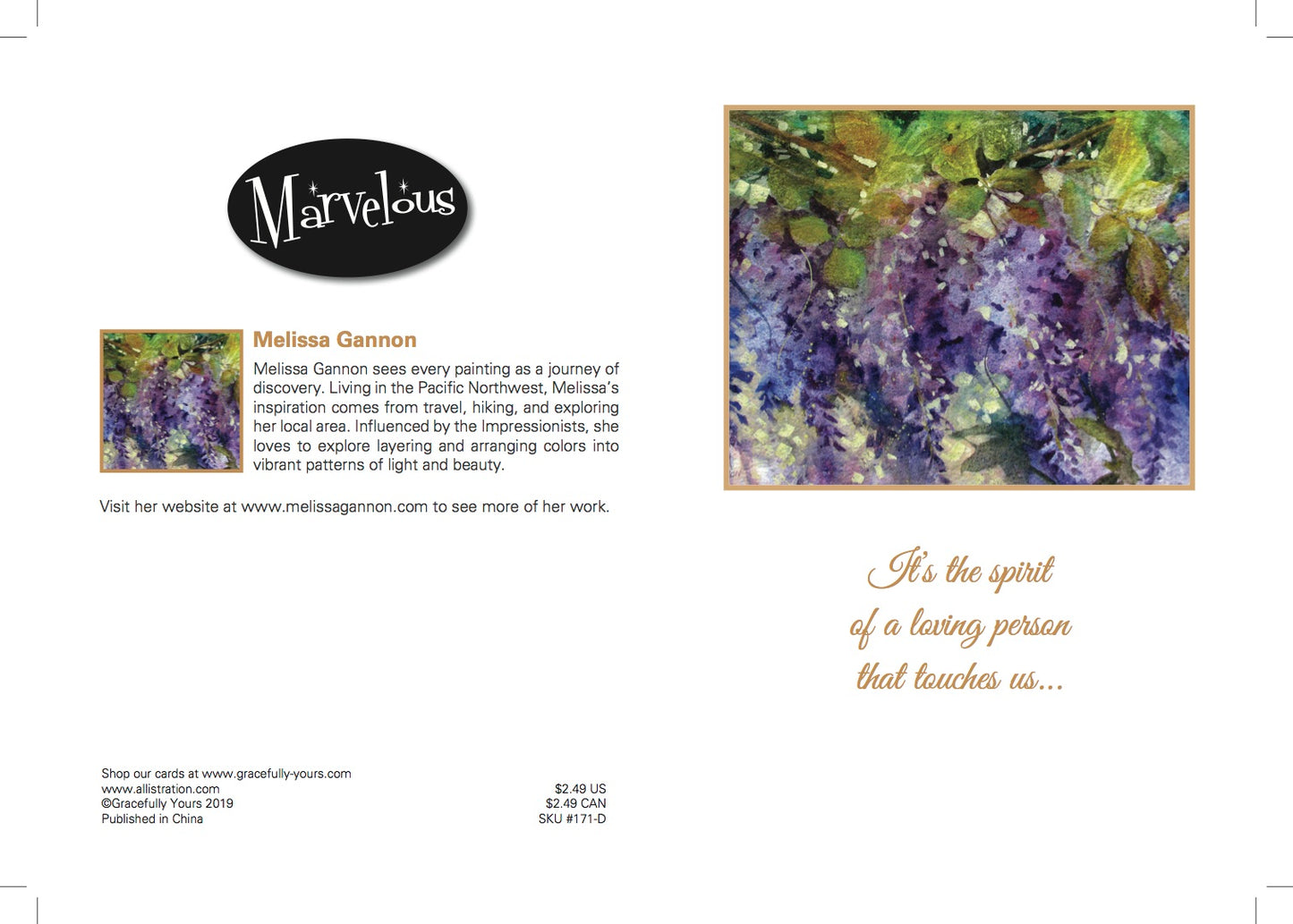 CHECKOUT WITH CONFIDENCE 

We know that the world wide web can be a scary place. We pride ourselves in the loyalty and trust of our customers. You can rest assured that we have taken all the security precautions possible to make your shopping is a safe and fun experience. 

STEPS TO SHOPPING

Click on the image of the card.
Adjust the QTY.
Click add to cart. 
Continue these steps until you have completed your order. 

or Just add to cart from the Collection Page.